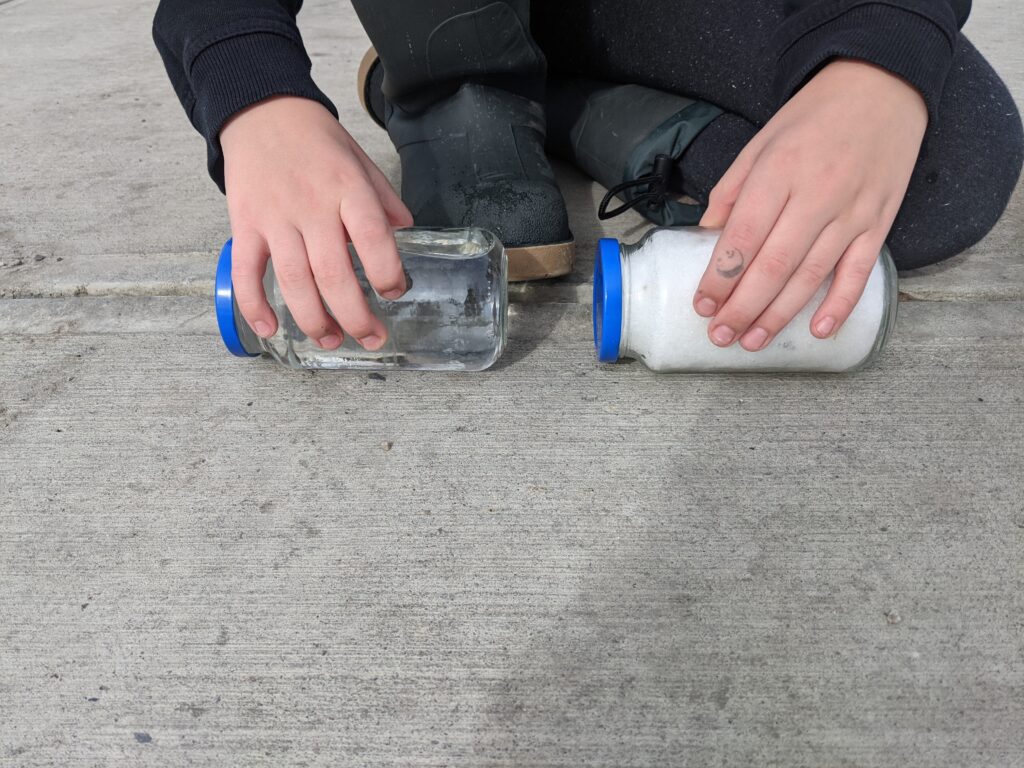 One jar filled with water, the other filled with snow… which one will roll down faster?
Question: Does a bottle filled with water or snow roll down a hill faster?
Prediction? Take your time. Think about it. Ask your friends, ask your kids, ask your parents.
Make sure to get explanations from yourself and all the people you ask, not just guesses.
Continue reading

"Does a bottle filled with water or snow roll down a hill faster?"