I had many requests for a step by step instruction of making the "Hydraulic Crane".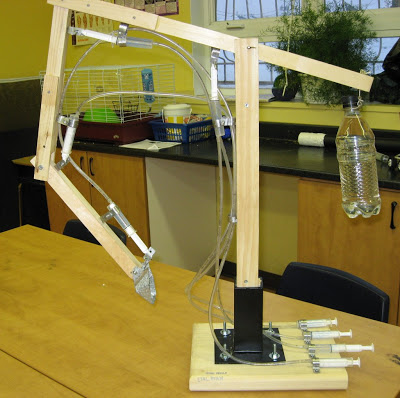 Although this wasn't my construction (one of my brilliant students did this one for a project that I assigned), I can figure out the basics from what I saw.
Note: The following is only meant as a start for anyone that wants to try this project. However, everyone has their own twist to every assignment, every design. Use your imagination to make the crane better, and your own!
Continue reading

"The Hydraulic Crane – a great science project!"